Do all brokers need the token to be generated every day?? Please help how to do so ??
Hello,
Some of the brokers require daily token generation. To generate the token, click on the link available besides your broker name in broker and exchanges section
Pls follow the image attached below for reference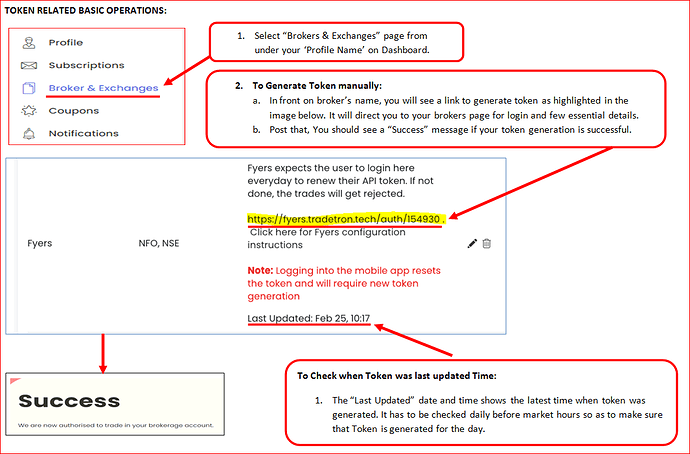 Not all broker need daily token. Zerodha needs daily token. Angel broking does not need daily token.